ABOUT
Welcome! Sixtyeightcolors is home to cute and fun illustrated greeting cards, stationery and gifts that fill you with tender love and written cuddles.
I have always loved both making and receiving handmade gifts growing up, especially cards. I express love and heartfelt sentiments with colorful tones and cute imaginative characters from nature, my daily life and sometimes playful moments with my husband.
Growing up in different countries has enabled me to bring my cultural background into my art, including my Taiwanese heritage and East Asian culture. I take inspiration from my love for animals, food, and the importance of a positive mindset and self-care to bring uplifting and joyful art to you.
I hope my art makes you smile and connects you to you and your loved ones.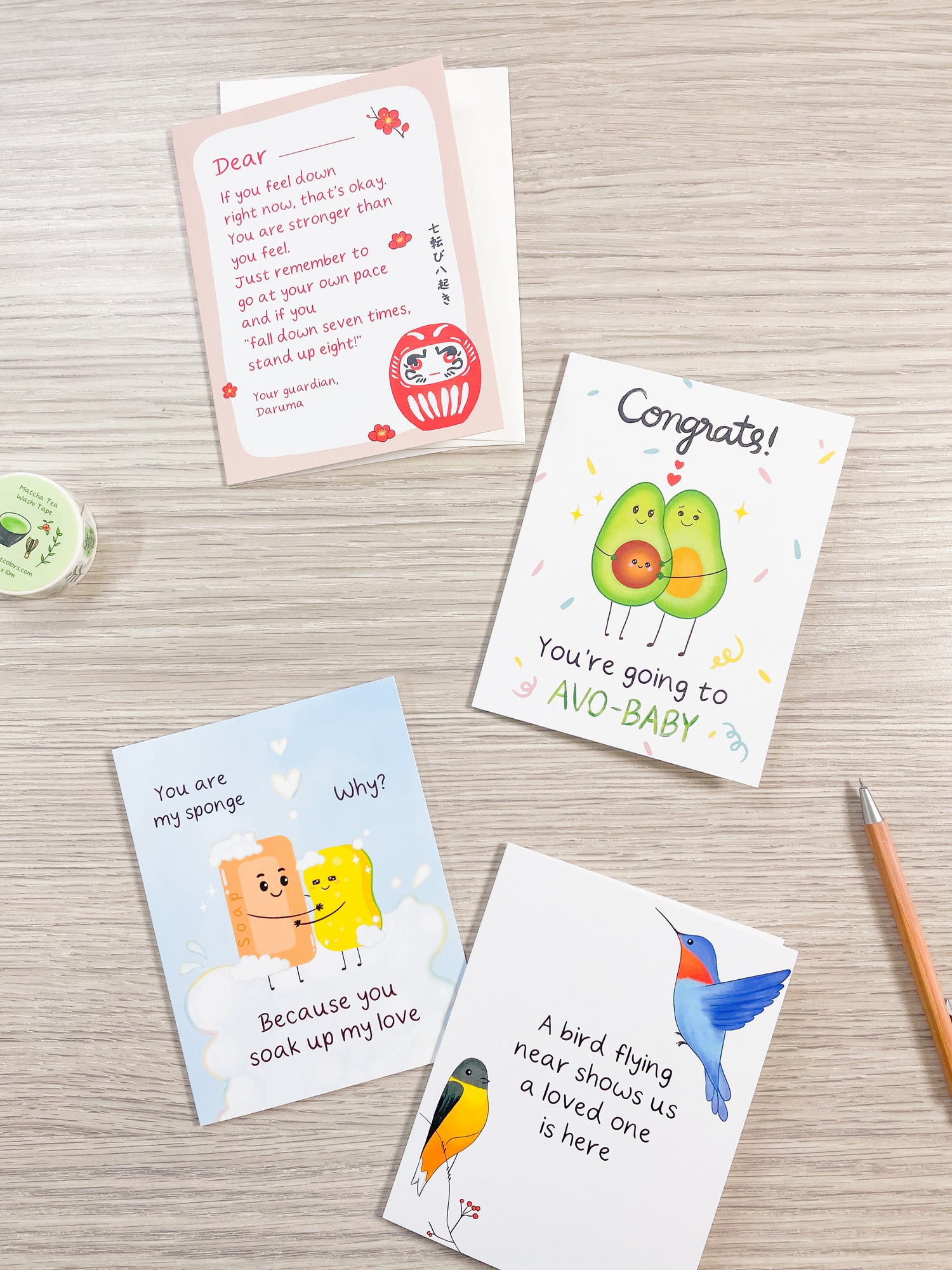 Why "Sixtyeightcolors"
"68" is a number that relates to my first home in Canada and has a special place in my heart and are also considered lucky numbers in Taiwanese culture. "Colors" bring art to life with different shades and depths of light and shadow found in different art forms. This somewhat whimsical name connects my journey of arts I have learned from my early experiences to now, reflecting all the variety of art I love within my brand's name. 
Everything is illustrated, designed, and packed by me, using only high quality paper and materials from my home in sunny Irvine, California, which I hope to one day expand into a studio. Thank you for being here and for your support in my small business. I truly appreciate it. 
-Vanessa